CATCH *NEW* Cover Reveal and Release Date!
September 18, 2020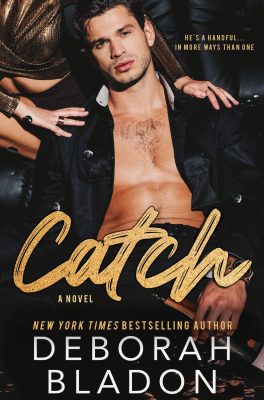 I have been waiting for this day…
Check out the sexy new cover for CATCH! You can finally see Keats Morgan in *most* of his glory, champagne bottle still included! Thank you to my amazing cover designer for pulling this off. I will do my very best to not get a cover banned again, but I cannot make any promises.
For everyone asking about the original cover, I do have a plan for that! I love that cover SO much and I want you to have it on your e-readers, so I'm working hard on a special gift for you. You'll find that at the end of CATCH, which you'll be able to read next Friday, September 25th.
The book will be available on Amazon, iBooks, Barnes & Noble and Kobo.
I cannot wait for you to read this sexy, and hilarious new story. It has been an absolute joy to write.
ARC readers – check your inbox on Monday!
I'll be back with some teasers throughout the week, but make sure you mark your calendars for next Friday.